I arrived home to more parcels today - have I said before how much I love getting post which doesn't relate to bills!?!
I received my "treasure" from Erin Prais-Hintz of tesori trovati jewelry. Erin makes gorgeous pieces and her truth pendants are fabulous. You can see more of Erin's work
here
This is what I received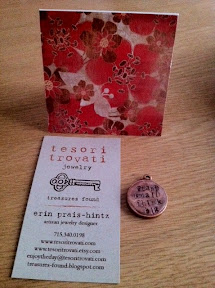 I love it, thank you Erin xx
Tonight I've been making a hairband for my daughter. A bit of background, we recently went shopping and whilst looking at the jewellery in Monsoon - inspiration for me and ideas for dressing up as a princess for her, she spotted some of their new bridal range and I promised to make some similar pieces for her so we could leave the shop! I guess i should explain that she is 7 years old! After scouring EBay for a suitably bling brooch, this is my version of their pearl strung tiara.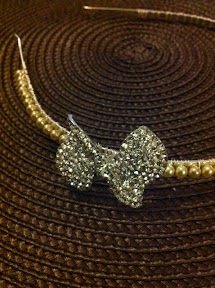 The acid test will be the comments from her friends in school tomorrow...obviously!
I wish I could make someone feel like a princess every day....