The sari ribbon I was waiting for to finish my necklace arrived in the post today. The ribbon is beautiful with orange, purple and gold threads which really complement the crystals I've hand wrapped into the design.
The inspiration for this necklace is in the post
here
.
I've used paprika orange links and beads together with a lotus pod leaf metal and resin pendant from Shannon LeVart of missficklemedia. Her etsy shop is
here
.
I've also used a lamp work bead hand made by Ray Skene of Celtic Glass, click
here
to see his website.
So here goes...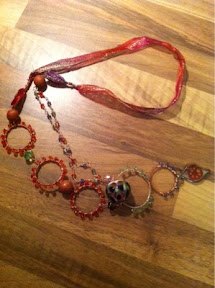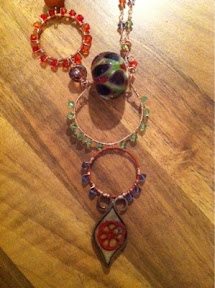 I'll be able to upload these once I can work out Flickr!