I've been busy repairing jewellery this week rather than designing my own. It's been quite a change and also slightly challenging when you just get a bag of beads and you have to guess what it looked like before it broke!
I repaired a shell bracelet which I forgot to take a photo of before I gave it back. I also restrung these necklaces.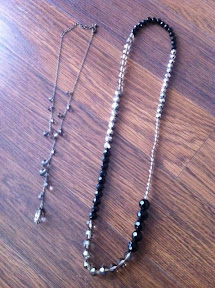 I guess you could call it a PIF of sorts.