The September Challenge from Andrew Thornton really appealed to me, it had all my favourite colours! Here are some of the beautiful beads which were included.
I wanted to make something a bit different and finally went for a construction type necklace which I have been wanting to try for some time.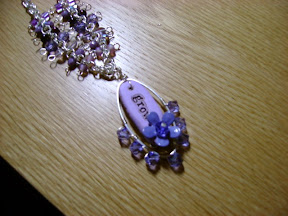 There are some other lovely pieces which I will be using to make some new designs soon, I just ran out of time for the posting deadline!
The other designers taking part in this challenge are listed below, have a hop around to see the gorgeous results for September.
Lorelei Eurto
Sally Russick
Tara Linda
Paula Kramer
Melinda Orr
Beth Emery
Tracey Stillman
Heather Goldsmith
Lori Bowring Michaud
Rebecca Anderson
Me!
Patty Gasparino