The April challenge has been released and it's very different to the challenge in March. I'm having a ponder over this one, I think the palette is more restrictive this month and way out of my comfort zone again but that's a good thing!
The palette is based on Finches and Bamboo, Northern Song dynasty (960–1127)
Emperor Huizong (1082–1135, r. 1101–1125) Chinese
Handscroll; ink and color on silk; 11 x 18 in. (27.9 x 45.7 cm)
The Metropolitan Museum of Art, New York
John M. Crawford, Jr. Collection, Purchase, Douglas Dillon Gift, 1981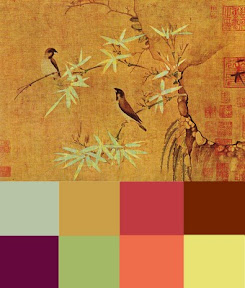 You can read more about the painting and how to enter the challenge on the Art Bead Scene
here
.